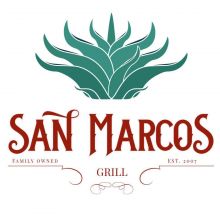 Carson City Mexican Restaurant is Original, Authentic
Original. Authentic. Traditional. Welcome to our family. At San Marcos Carson City Mexican restaurant, expect fresh food, friendly service and lots of smiles. We like to spice things up. From tableside guacamole to Muscoy duck, our family is always preparing something new. Our chefs use what's in season to create classic Mexican dishes with a creative flair in styles and flavors the whole table will love. 
Carson City Mexican Restaurant Knows Tequila
With the largest selection of tequila in Northern Nevada and an expert mixologist behind the bar, you will leave with the education of over 400 varieties (and probably a buzz). We get bored making the same ol' thing day in and day out so we like to spice things up from time to time by adding surprises to our specials board. The best times to catch these exciting specials are on holidays and special events like our monthly tequila tasting. Check out our happy hours, promos and events for even more ways to eat, play and love at our Carson City Mexican Restaurant.