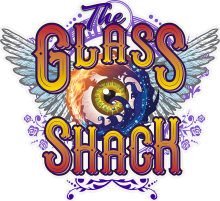 It's an Art
Functional. Versatile. Unique.
The Glass Shack in Carson City has a wide selection of beautiful glassware for every style. From bubblers to bongs, your new piece is here. Look for designs from the latest brands as well as classics from industry mainstays. 
Good Vibes, Great Deals
Follow us on Facebook, and stay in touch for discounts on glassware, apparel, specialty products and more. Burn one down for less, and be a good friend — pass the deals.
Who We Are
It is our job to make sure you leave with the knowledge about your purchase and the satisfaction that you made the right choice. Feel right at home with The Glass Shack's friendly and educated team.