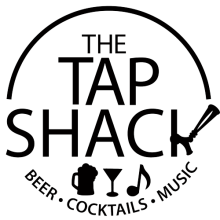 Carson City's Neighborhood Bar
With new owners and impressive upgrades, The Tap Shack is back! We are proud to be your neighborhood bar in Carson City and excited to combine delicious drinks and endless entertainment to bring you fun beyond compare. Our relaxed atmosphere and friendly staff will have you feeling right at home. It won't take long for us to learn your name and favorite drink. 
Specializing in unique craft and local beers, we boast 14 taps and more than 30 bottles and cans for you to choose from. We have a knack for crafting cocktails too, like one of our wintertime favorites, Sandra's Homemade Hot Buttered Rum.
Year round, there's always something happening at The Tap Shack. We offer specials on drinks all week, every week, including great Thirsty Thursday deals. On Wednesdays we host a local food truck. Bring your eats inside or chow down on the patio (which is heated when needed!). Most nights of the week we feature live music by talented bands and musicians. We love to do karaoke nights as well.