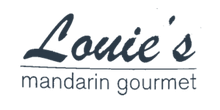 Authentic Chinese Food in Minden, NV
Louie's Mandarin Gourmet specializes in the most authentic Chinese dishes. Fresh seafood is always available including shrimp and crab. Try our excellent food and service today. Come in during our lunch hour for a special lunch or during evenings for a wonderful Chinese dinner. Our goal at Louie's Mandarin Gourmet is to provide a memorable dining experience for all food lovers in Minden, NV.
Louie's Mandarin Gourmet was established on the goal to serve authentic Chinese food bearing in mind the constantly changing and developing trends and tastes from all over the world. We have blended the traditional and modern elements of Chinese cuisine. We take immense pride in guaranteeing that all the ingredients that we incorporate in our recipes are freshly sourced and genuine.