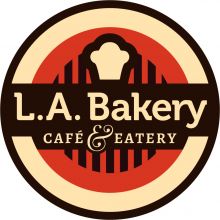 Carson City Bakery has Nothing But the Best 
With a philosophy of "Nothing But The Best", L.A. Bakery has established itself in the community as the premier place for all of your pastry needs. This Carson City bakery has a special knack for mouth-watering Mediterranean and European pastries. 
Baked with Love at this Carson City Bakery 
All of L.A. Bakery's elegant pastries are baked with love daily by hand from natural ingredients. This Carson City bakery's pastries are full of flavor, texture, and designed for every occasion. Perfect for birthdays, weddings, company parties, or even just a special treat.
Carson City Bakery Sets New Standards 
L.A. Bakery has a commitment to setting a new standard in the baking industry. Our aim is to deliver high-quality products that look superb, bring delight to the customer, and make celebrations a moment to cherish.