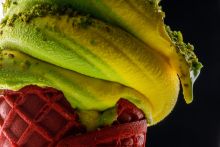 I grew up in Northwest Montana, and one of my favorite memories is that one day each summer when we would pile into the station wagon and my dad would drive us up to Flathead Lake for a day of fun. On the way back home, about halfway from the lake, we would stop at the Dairy Queen for a banana split or an ice cream cone and laugh at the Dennis the Menace branding on the cups. The bad news is that DQ dropped Dennis as a spokes-toon nearly two decades ago. The good news is that Dairy Queen wants to add a few more franchise locations here in the area. Specifically, they are looking to open up a handful of new shops in the I-580 corridor from South Carson on up through Reno. This is in addition to the current Dairy Queen locations that include the one out on East Carson by Airport Road and the one down in Minden at the junction of U.S. Highway 88 and U.S. Highway 395, just south of the Ironwood movie theater. But seeing as the company estimates that franchisees will need to shell out between $1 million to $2 million (yup, million with an 'M') in order to open up a new shop, let's see who else in the area is ready to ply us with sweet, frozen goodness. Photo at left: Pixabay, Ran Dana.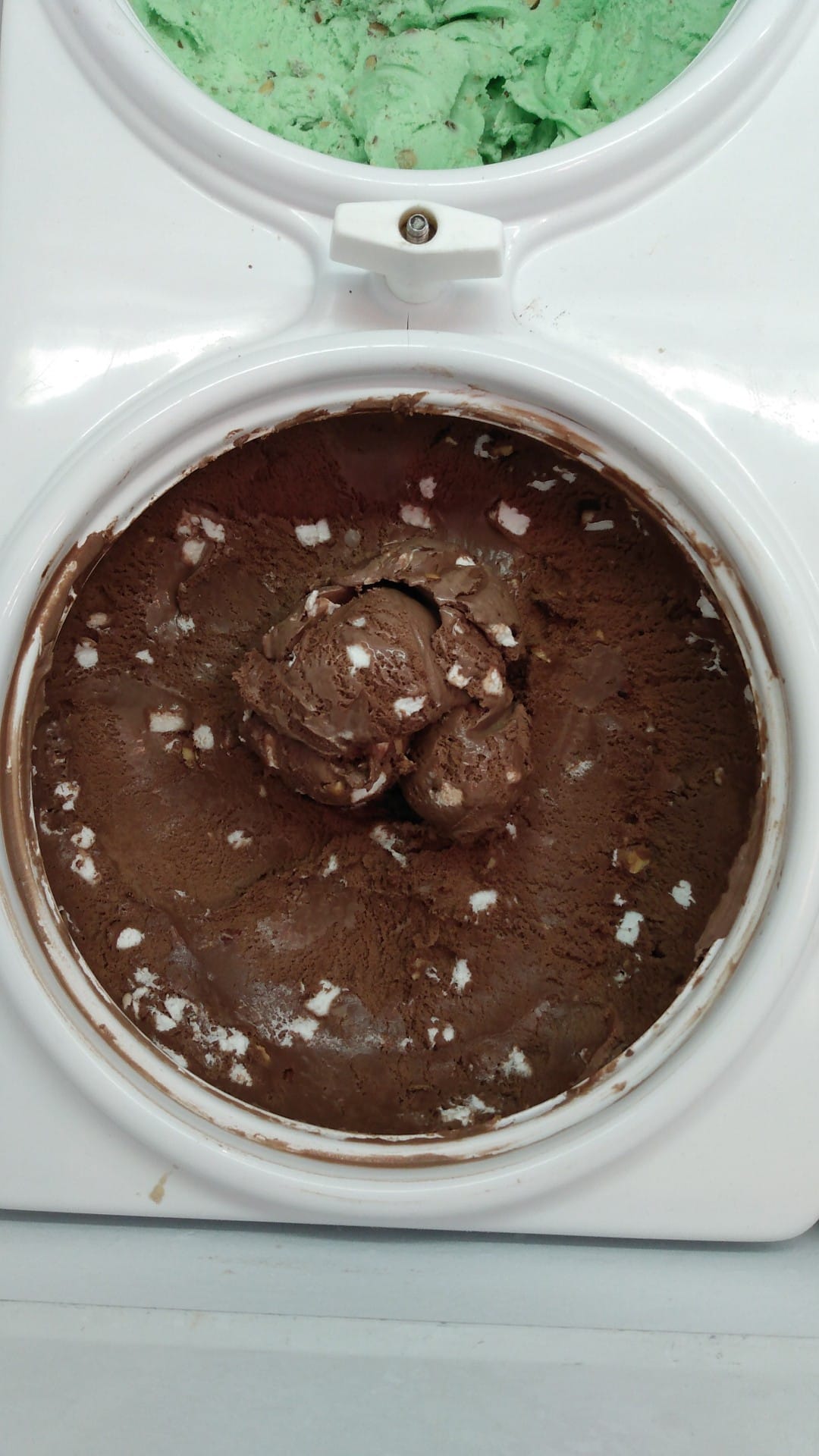 Of course, at the top of any list like this has to be Scoups Ice Cream & Soup Bar, located almost smack-dab in the middle of the city. Face it, it's just a stroke of genius to offer both ice cream and soups under the same roof, given the fact that the Northern Nevada weather patterns mean that we could be driving up to the lake for a swim one day and putting chains on the tires just to be able to get to the lake on the next day. It's also pretty cool that they took the prize for both Best Soup AND Best Ice Cream in the recent Best Of voting in Carson City. Photo at right: Facebook, Scoups Ice Cream & Soup Bar.
Down on the south end of town, just past Eagle Station Lane, is a Baskin Robbins, if you're in the mood to choose from the proverbial 31 flavors (one for every day of the month). My daughters like it for the little pink sampler spoons, but as for me, BR is my go-to location for ice cream birthday cakes.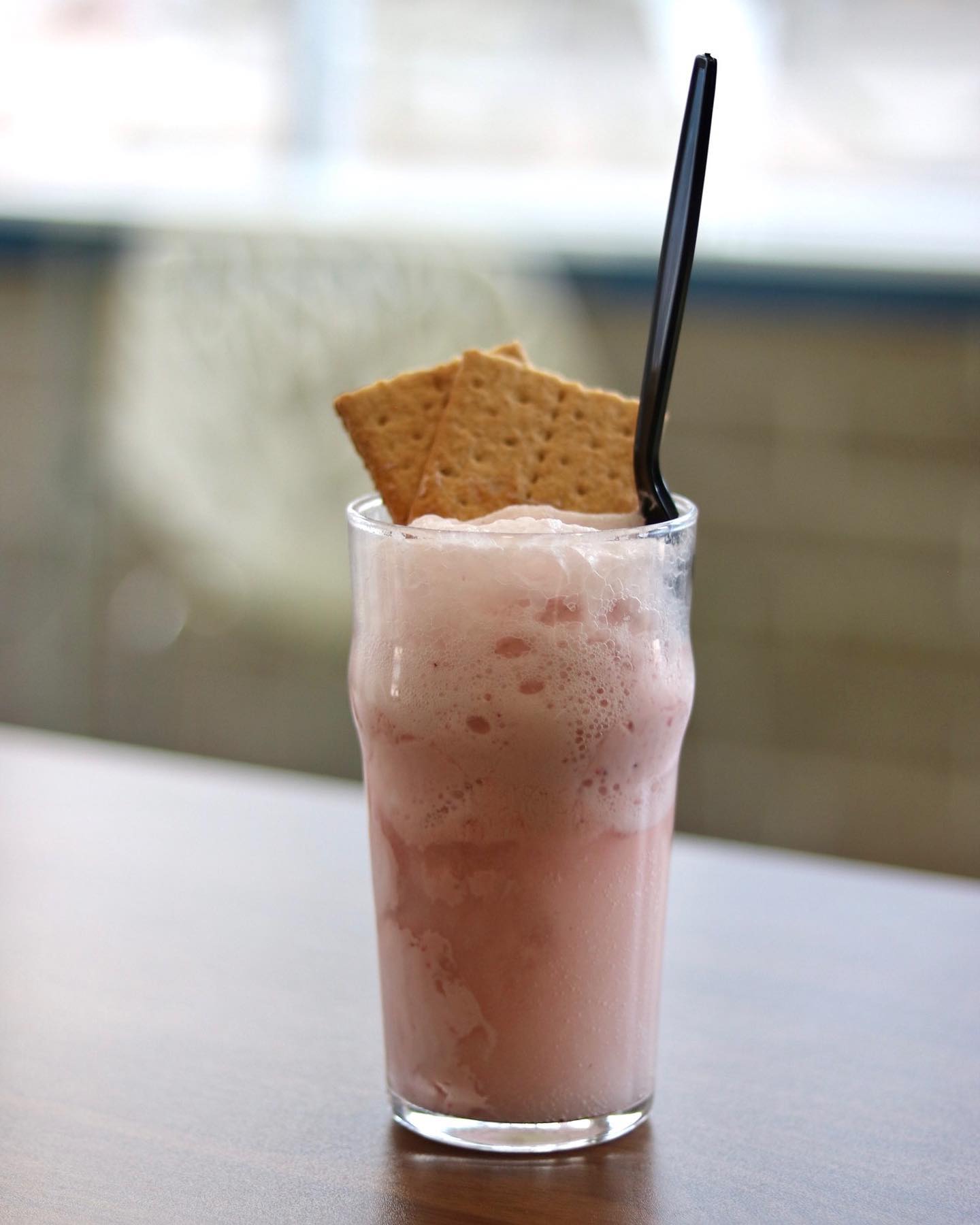 And on down into the Carson Valley, Gardnerville boasts the DST Coffee. Although rumor has it that the original plans for this business were for it to be a combo coffee shop and flower store, it actually offers coffee and ice cream. (No offense, but I'm glad it turned out the way it did….) The other rumor about this place is that if you ask for a Strawberry Cheesecake ice cream float, you won't be sorry. Photo at left: Facebook, DST Coffee.
As long as we're working in the realm of rumor and insider tips (oh, who am I kidding? that kind of stuff is my bread and butter…) let me share a little information about the Hoch Family Creamery. The Carson Valley, as well as other nearby agricultural valleys, once had more dairies than you could shake a stick at, and Minden's Hoch Family Creamery draws on that tradition to craft ice creams, sherbets and sorbets. But a lot of it goes to the region's high-end restaurants for them to serve on their dessert menus. If you want to track some down for yourself to take home and enjoy, try the Genoa Country Store or Minden Meat & Deli.  
Chances are, I missed one of your favorite ice cream shops. Let us know about it in the comments below, and be sure to share your favorite flavor with us. (Yet another insider tip: Instead of your favorite flavor, you should actually share your second-favorite flavor. Otherwise, everyone who goes there on your recommendation will buy your favorite flavor, the ice cream shop will run out of it and you will be very unhappy. You're welcome.)