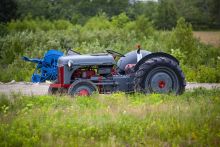 I knew that Earth Day is coming up near the end of April, but something that snuck by me recently was National Agriculture Day. It was first instituted by the Agriculture Council of America in 1973 and it's celebrated each year in March. The thinking behind the whole thing is that the organization wants people to have a better understanding of how food and fiber products are produced and the role that agriculture plays in the culture, society and economics of the country. Lucky for the Carson area, we get a taste of all of that first-hand on a daily basis. Ag has been a foundational component of Nevada's growth and development since before statehood, and there are still plenty of farms and ranches in operation here to keep the tradition alive. In fact, according to the state's Department of Agriculture, in 2020 Nevada ranches and farms had an economic output of $787.8 million dollars. They put out a biennial report that can be found online at the Department of Agriculture website, and it really makes for some fascinating reading if you're into that sort of stuff. Photo at left: Pixabay, Mohan Nannapaneni.
So I'm kind of bummed that I let Ag Day slip by without doing something to celebrate it. And I decided to get a jump on April by checking for other national days that might be coming in under the radar. I don't mean the kind of holidays that are pre-printed on the calendar, like April Fools' Day or the one I already mentioned, Earth Day. No, I'm looking for the kind of observances that are interesting but obscure.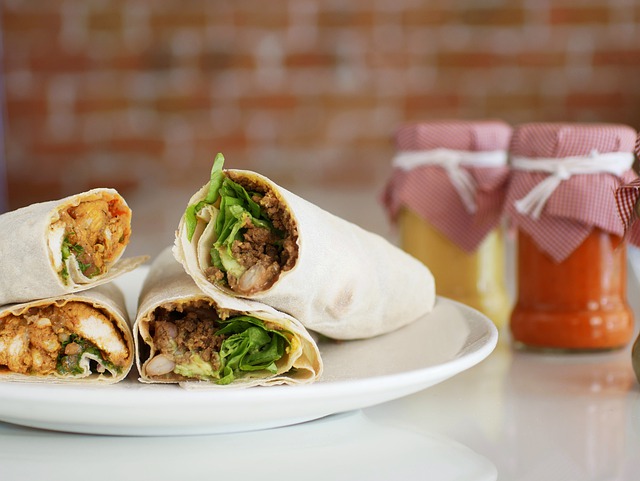 Like National Burrito Day, which takes place on the first Thursday of April each year (which puts it on April 1 in 2021). According to journalist Gustavo Arellano, the author of Taco USA: How Mexican Food Conquered America, the earliest mention of a burrito in English media is in about 1934 and in Mexican media in 1898. He also charts the rise in popularity of the burrito in American culture, noting that even in the mid-1990s, when the Chipotle restaurant chain had a huge success with massive overstuffed offerings, "... the burrito was hardly popular in the United States." I'll take his word for it, but I've always preferred burritos over tacos. And given the number of great Mexican restaurants around here, I'm going to quote myself from just two paragraphs ago: "Lucky for the Carson area, we get a taste of all of that first-hand on a daily basis." Photo at right: Pixabay, Rafa Suarez Foto.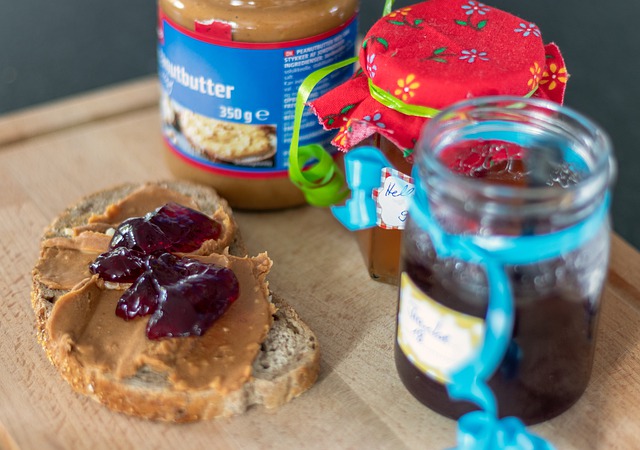 Maybe it's because it's springtime and the bears are done with hibernation and coming out of their caves and starving for something to eat, but April is about loaded up with food-related national days. In addition to being Burrito Day, April 1 is also National Sourdough Bread Day followed by National Peanut Butter and Jelly Day on April 2, National Chocolate Mousse Day on April 3, National Chicken Cordon Bleu Day on April 4, National Deep Dish Pizza Day on April 5, and so on and so on. All in all, there are well more than three dozen different foods and drinks recognized in the month of April with their own national days of celebration. Photo at left: Pixabay, Arne Homme.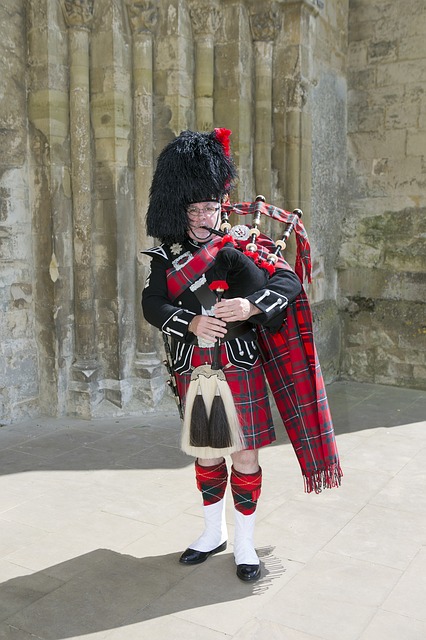 National Tartan Day is on April 6, and we happen to have an official Nevada State Tartan that was adopted in 2001. Let me tell you, this design packs more symbolism per square foot than any other object I've ever seen! It's got blue to represent the state color (and the state bird), silver for the other state color (and state metal), along with red (state gemstone), yellow (state flower), white (to represent the state's name, derived from the Spanish for snow-covered), the crossing of yellow and red, a white intersection, four blue lines, intersecting blue lines on silver, a specific number of silver and blue squares, a specific number of solid intersections, a specific number of silver intersections and one white intersection, and each of these details represents a very specific aspect of the state (for example, the four blue lines stand for the four major rivers of Nevada – the Colorado, the Truckee, the Humboldt and the Walker). Photo at right: Pixabay, Ron Porter.
There's plenty more to celebrate this month. Library Workers on April 6. Antiques on April 9. Farm animals on April 10. Babe Ruth on April 27. Shelter pets on April 30. But one that's particularly high on my list takes place on April 4, just so long as you maintain a proper social distance and observe all the safety protocols. Maybe make it a virtual observance. Because April 4 is National Hug a Newsperson Day.