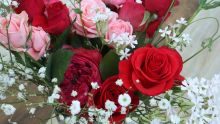 In our strange new world, time seems to go by both quickly and slowly, simultaneously. And so it is that Valentine's Day, that date so fraught with danger (along with birthdays and anniversaries) has snuck up on us yet again. So consider this to be your last-minute warning for February 14, your eleventh-hour reminder to pick up some candy, some flowers, some jewelry, whatever it is that keeps you in the good graces of your loved one. Photo at left: Pixabay, Lawrence Hur.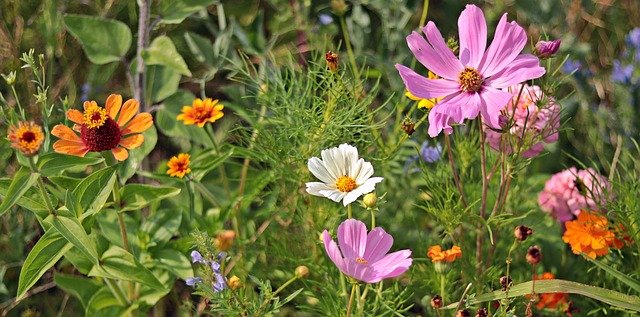 Being a procrastinator of the highest magnitude, I've always felt that the timing of Valentine's Day is kind of a mean trick to play on those of us who put things off until the last minute because it's not like a snowball is some sort of romantic gift. If the holiday were to take place later in the year when wildflowers are in bloom, then at least a fellow would have some sort of backup contingency (a Plan B, if you will) if he didn't get around to buying a gift in time. A quick morning drive over to the foothills or down by the river and, bingo!, a nice Valentine bouquet for your sweetie. (On the other hand, the neighbor's window-box planter is not a good place to harvest flowers. Don't ask me how I know this.) Seeing as how the holiday takes place in the middle of February, however, you're pretty much going to have to make a trip to the florist if you plan on giving the gift of flowers. Photo at right: Pixabay, S. Hermann & F. Richter.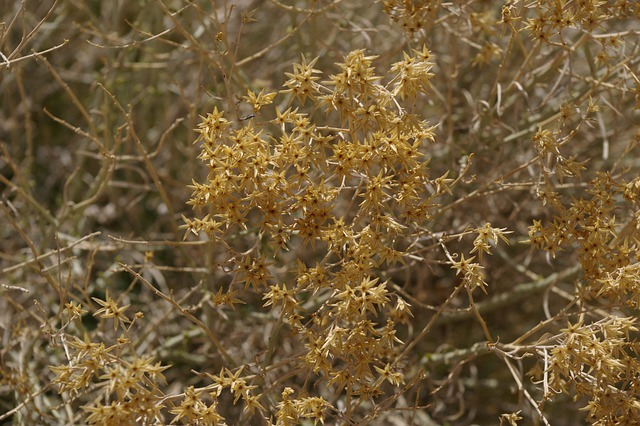 Of course, it's not like there's some sort of law that you can only give flowers on Valentine's Day. And we do live in an area with some pretty spectacular wildflower blooms (in the right time of year and under the right weather conditions). In fact, Nevada as a state is home to more than 700 different species of flowers. Granted, that number includes a lot of the really desert-y stuff like cactus blossoms and the official flower of the State of Nevada, the sagebrush. It also includes several different variations on the same theme, like three different types of hawksbeard flowers and at least five different flavors of cats-eye plants. Photo at right: Pixabay, Natalie Faulk.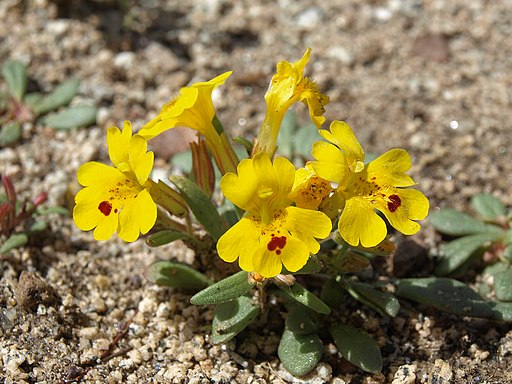 All this being said, however, I don't want to give the impression that I'm sending people out to the wild to willy-nilly pick every bloom in sight. Just like as with animals, the U.S. Fish and Wildlife Service designates certain plant species as being threatened or endangered, and they are protected on federal lands. And even if a plant isn't on the USFW list, it can still be one that is best left to grow and make its way in the world. Take, for example, the Carson Valley monkeyflower. This is a variety of monkeyflower that apparently only grows right here in the Washoe, Carson and Eagle valleys, and given such a limited range, is on several different lists as being a plant in need of some protection. The Bureau of Land Management has it tagged as a Sensitive Species. The Nevada Native Plant Society lists it as Threatened, and the nonprofit organization NatureServe has it in the Imperiled category. The plant itself blooms as a clump of small yellow flowers with a design that can be imagined to be a little monkey face (it reminds me of the way you can see a face in a pansy if you look at it just right). It's an early spring flower that grows in sandy soil, the same sort of ground as sagebrush and bitterbrush. In 2016, it was found on Carson's Prison Hill and in the Indian Hills area, and people are asked to report sightings to the Nevada Division of Natural Heritage so that they can record it. Don't hold your breath this year, though; the Carson Valley monkeyflower needs a really wet winter to bloom and can cycle through several years before the conditions are right for it to pop the flowers out. And so far this year doesn't look like a winner for it. Photo at right: Wikimedia Commons, Jim Morefield.
Whew. Funny how something as straightforward as just picking some flowers can get so complicated so quickly. Maybe that's why I end up procrastinating about things so much. So let's back things up and make the message simple – Valentine's Day is coming up. Visit the Everything Carson shopping directory to find a nice gift for your sweetheart. (See? Isn't it nice to get things done on time?!)