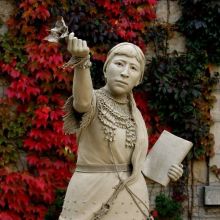 Here we are into March, notorious for its reputation of starting out like a great African jungle cat and wrapping up like a pet tended to by a Basque shepherd. But in addition to the changing weather, top of the mind for March is the fact that it's National Women's History Month. This celebration first began in 1981 as Women's History Week, and by 1987 it grew into a month-long event. So let's take a look at some of the women of the Carson area who have, over the years, made an impact both here and beyond.
One of the perks of being the Capital City is that we're the center of a lot of attention that wouldn't otherwise apply to a place of our size. We get to play host to the Silver State's movers and shakers, and we are home to all the trappings and honors of the state government. And it's in the Nevada State Capitol that you'll find a large bronze statue of Sarah Winnemucca, 19th-century Paiute woman, author and educator. It's the duplicate of one of the two Nevada state statues located in Washington D.C.'s National Statuary Hall. It's hard to believe it's already been some 15 years since the dedication ceremony by then-Governor Kenny Guinn, First Lady Dema Guinn (who assisted in the fundraising so that we could have our own version of the statue here in Nevada) and the artist, Benjamin Victor, in addition to other members of the community. Photo at left, Benjamin Victor, Facebook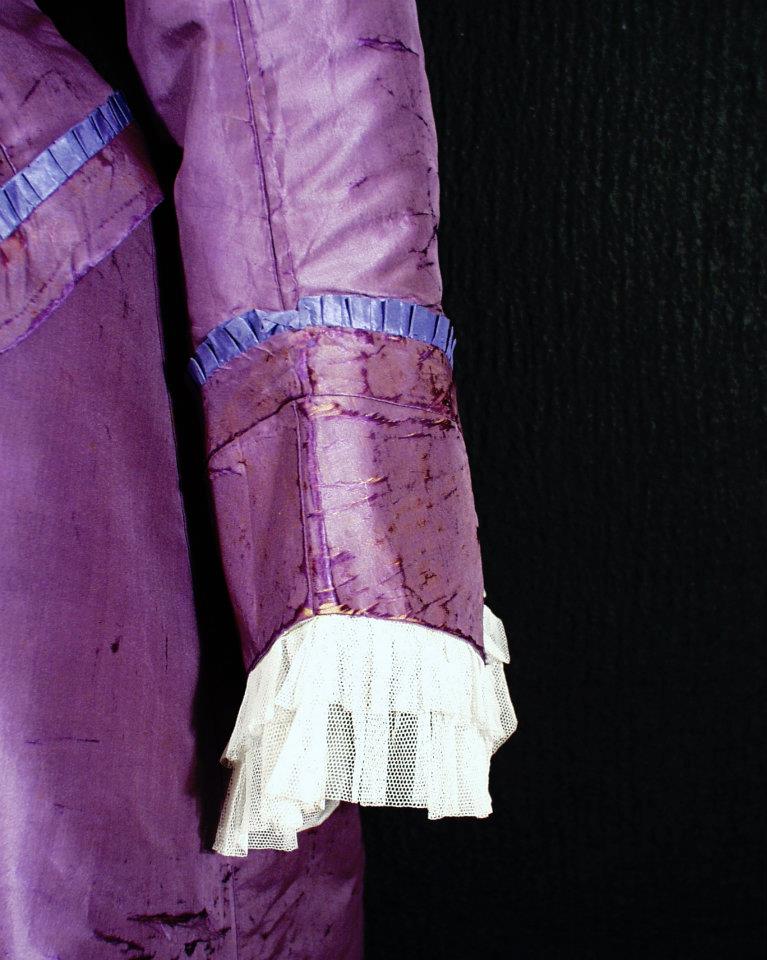 And since I tossed out a reference to the first lady, let's note that there's another woman in this elite club who should be recognized in a historical framework. The Nevada State Museum runs the Marjorie Russell Clothing and Textile Research Center, named after former First Lady Marjorie Ann Guild Russell, who held the title in the 1950s. Her collection is an incredible gathering of artifacts related to Nevada, including a wide range of costumes, clothing, garments and inaugural ball gowns. The center is open to the public by appointment only, so if you've got a hankering to immerse yourself in the cloth and clothing of days gone by, make sure you plan ahead and arrange your visit with the museum. Photo at right, Marjorie Russell Clothing and Textile Center, Facebook
Another historical name that may ring a bell is that of the Dangbergs. At the Dangberg Home Ranch Historic Park, down south in the Carson Valley, you can learn about the life of Margaret and her husband Heinrich Friedrich Dangberg. Their legacy includes a family that ran one of the largest ranches on the western side of the state and founded the town of Minden in 1905. Barring some sort of special event, the ranch is open to visitors every day, and if you time it right, you may be able to book a guided tour of the site.
And finally, we're going to swing back up to Carson City and move from the past to the present. We've looked at women who made history, but we can also celebrate women who are right now making history. As of February 2019, Nevada became the first state legislature in the country to have a majority of women members. Regardless of your political bent, this is a milestone of which we can be proud. But I'm not surprised. Knowing the Battle-Born State as I do, I expect nothing less of us. 
To see what all is coming up this month, take a look at our Daytime Events and Nightlife calendars. There, you'll find activities and events happening in Reno each day. Check out trivia nights, museum tours, farmers markets and more.