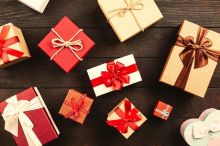 Well, the gift season is in full swing and I'm working hard this year to actually get my presents to the recipients on or before the correct date. (As opposed to the week – or month – after. In the interest of full transparency, I have to admit that I've been more than a month tardy on this sort of thing before. More than once.) And as far as I'm concerned, you just can't go wrong with Nevada-themed gifts and products produced or created locally. So, if you're stuck on what to get that certain someone this season, check out a few of these suggestions. Photo at left: Pixabay, George Dolgikh.
In addition to all sorts of seasonal, artsy, crafty décor, the Purple Avocado offers some area-specific gifts created by local artists. It's a really cool place to shop, located in a historic 1863 house on N. Curry Street. The Purple Avocado has been selected in the local Best Of category for gift shops, and their schedule has them open for business every day in December all the way up to the 25th. You can also check with them about curbside pickup. Photo at right: Facebook, The Purple Avocado.
Now, we all know that some people prefer their gifts to be of the edible sort, and Gardnerville's Chocolate Shoppe has some great selections along these lines. The small-batch, handmade offerings include gift baskets crafted in the shape of the state of Nevada, individual candies in boxes in the shape of Nevada or, for those inclined to less yackin' and more snackin', pure chunks of chocolate in the shape of the state of Nevada. (Wrapped in silver and blue, naturally!)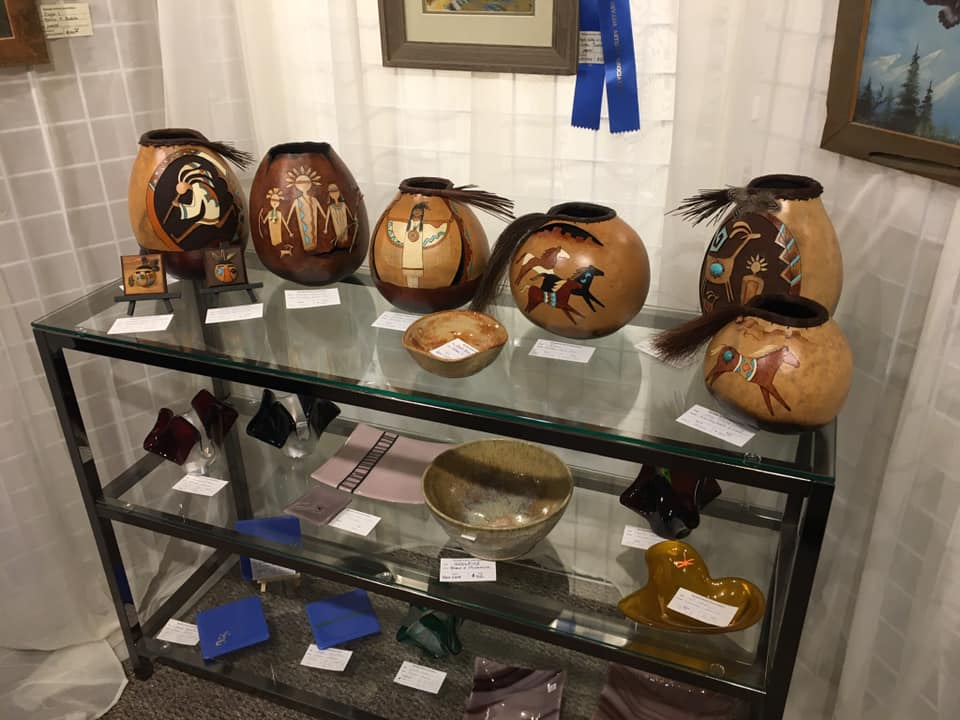 Of course, art is always a nice way to capture the spirit of the Silver State, and the Nevada Artists Association gallery has jewelry, paintings and all sorts of other artistic expressions that would make for a great gift for just about anyone. The gallery is a nice, friendly place, just the sort of space you might expect from a group like the NAA. (And if you happen to be a local artist yourself, you might consider the benefits of membership in the organization.) Check them out at 449 W. King Street. Their current hours of operation are noon to 4 p.m. every day except Monday. Photo at left: Facebook, Nevada Artists Association.
Home really does mean Nevada at the Dancing Deer in Genoa. (C'mon, you know I had to work in a reference to the state song someplace in this post. …) This third-generation family-owned business specializes in Native American-themed jewelry from the Southwest, but their inventory also includes gifts for the Nevadan (or Nevada-phile) in your life. They are just a short scenic drive away at the base of the foothills on the west side of the valley, but if you can't make it out there, just give them a call, because they'll also ship your purchase to you if you want.
And finally, for pure Nevada goodness, there's always the Nevada Day Store at the Carson City Visitor Center and the Nevada Legislative Gift Shop located in the Legislative Building. I'll always remember the time I admired a jacket worn by Nevada Press Association Hall of Famer Marilyn Newton (deep blue, featuring the state seal) and she told me she got it at the Legislature shop. Given the somewhat fluid nature of business and staffing and such in the time of ever-changing health and safety protocols, I can't vouch for the hours of availability at either of these spots, but if you happen to catch them open, you'd be hard-pressed to find anyplace with a more true-blue selection of Nevada gift items.