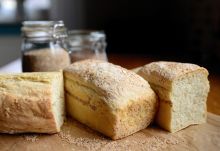 One of the first jokes I ever remember hearing was the one about why the baker put his car in the oven. You know, because he wanted to have a hot rod. I thought it was hilarious, but then again, I don't think anyone ever accused the 3-year-old me of having a terribly sophisticated sense of humor. (And I'll beat you to the punch by noting that no one ever accused the grown-up me of having one either.) There's another baker joke that I think I first heard sometime around the time I was in junior high school. Why did the baker rob a bank? Because they needed the dough. Get it? Kneaded the dough? And what this all leads into is that the Marson family of Carson City certainly won't have to rob a bank; they've been kneading dough since they founded Nature's Bakery here in 2011, and now the company is being bought for about $400 million by healthy snack company KIND, which is in turn becoming a part of the Mars company. At the risk of running the gag into the ground, that's a LOT of dough. Photo at left: Pixabay, Conger Design.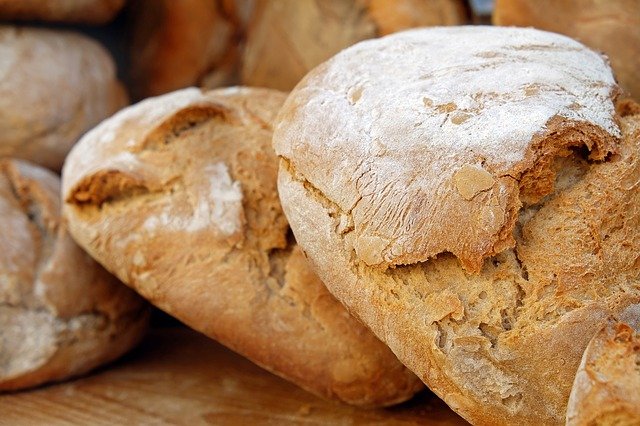 Although, to be honest, Nature's Bakery isn't the pop-in-for-a-loaf-of-bread kind of place that comes to mind when you talk about kneading dough. They produce a variety of different snack bars that you find on the shelves in retail locations. If you're looking for someplace in the area to grab some fresh-baked goods, here's a lineup that might better suit your needs. Photo at right: Pixabay, Couleur.
LA Bakery on N. Curry Street is both a bakery and an eatery. You can consider them to be kind of a double threat, and that's why they show up here on the blog different times when I compile different listings. So you can check the café for breakfast and lunch daily food and soup specials, or slip on over to the bakery side of things for pastries and baked goods and pies. And cakes! Lots and lots of cakes, for just about any special occasion, such as birthdays, weddings, baby showers, graduations or anything else.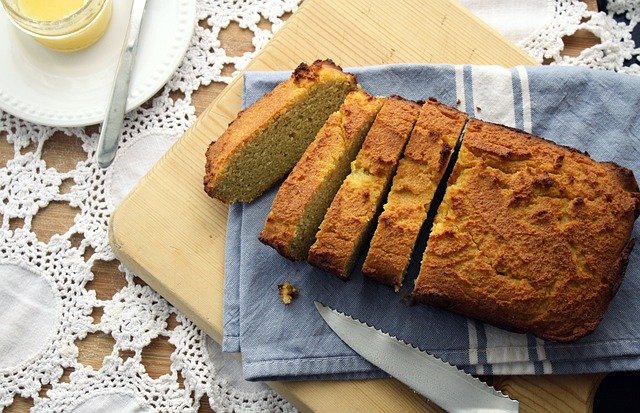 Paul Schat's Bakery on S. Stewart is also a place where you can eat breakfast or lunch and pick up some sort of goodie on the way out, from cakes to pastries to – oooooh! – chocolates. They've been in business for more than three decades, and an insider tip is to try their build-your-own sandwich for lunch, where you get to choose from some eight different types of their fresh-fresh-fresh breads. (The meats and cheeses and condiments available for your culinary creation are nothing to sneeze at either.) And for the folk down south who dread the trek into Carson City, you don't have to feel neglected anymore because they've opened up a Schat's Bakery & Restaurant on Esmerelda in Minden. As you may imagine, it's a pretty popular spot, so call ahead for reservations. Photo at left: Pixabay, Aline Ponce.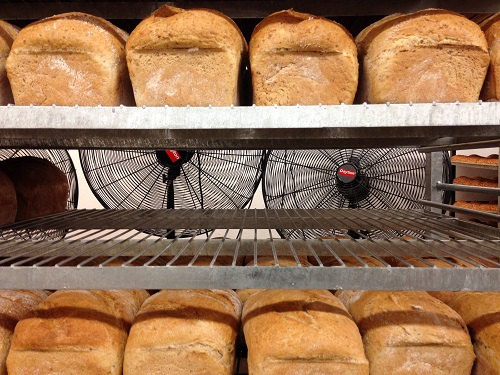 And finally, maybe you don't have time to make your way to a bakery, maybe you're at the market stocking up for the kitchen but you'd still like to get some bread with a local twist. The Truckee Sourdough Company bakes up all sorts of bread, from loaves to baguettes to rounds. There are sliced multi-grain, ciabatta rolls, multi-grain batard and, of course, sourdoughs. The bakery is up the hill on Interstate 80 in Truckee, and the breads can be found on shelves in a number of area grocery stores, including Raley's, Scolari's, Safeway and more. Photo at right: Facebook, Truckee Sourdough Company.
Just to taunt your tastebuds and to stay in line with this week's bread theme, I'll close this post out with a throwback memory to the Fry Bread Cook Off at the Wa She Shu Casino south of Minden and Gardnerville. It was shaping up to be an annual event, but I think the last one took place in the spring of 2018. But who knows, maybe sometime in the future, we'll be able to convince them to start it up again. It's the yeast they can do, right?