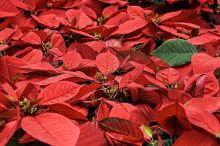 This is the time of year when the traditional Nevada blue and silver takes a back seat to the seasonal red and green. And no matter how you pronounce it, the poinsettia plant is a great way to add this splash of color to your home décor. Now if you're like me, you grew up with all sorts of facts in your head about different plants, facts that (it turns out) may or may not have been entirely accurate. Facts like, fish is brain food or carrots are good for your eyes or canned spinach will give you a burst of super strength. Another one was Poinsettias are pretty but the leaves are deadly to pets and babies. But according to the website Poison.org, "Poinsettia can be irritating but it is not fatal if eaten. If children and pets eat it, they can develop a mouth rash and stomach upset." And this jibes up with information from the Mayo Clinic and the American Kennel Club too. So if you've been hesitating on getting poinsettia plant out of a deathly fear for the little critters in your home (both with four legs and with two legs), it looks as if it might be okay to have one in the house after all, as long as you keep an eye on it. And here's a couple of places around Carson where you might check if you want to run out and get one. Photo at left: Pixabay, Steve Buissinne.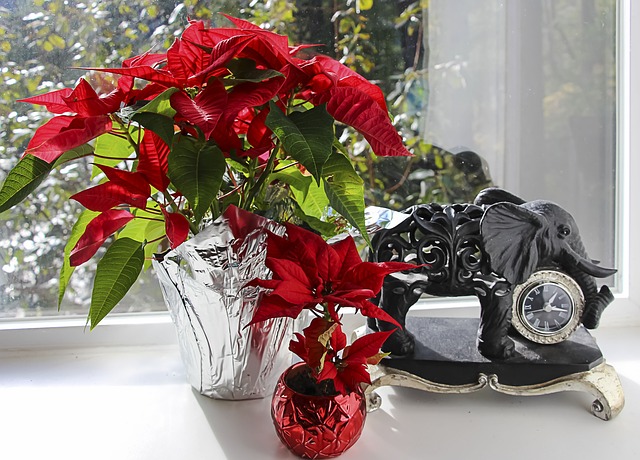 One option is Carson City Florist on E. William Street near the intersection with I-580. This shop is a family business, and as a flower store they offer a poinsettia gift bundle that is big, big, big, in a large pot all wrapped up in red ribbon. Carson City Florist is part of the Telaflora network, so if you're considering a poinsettia as a pick-me-up to someone who may be in the hospital or a nursing home, they make regular deliveries to nearly all of these sorts of facilities in the area. Photo at right: Pixabay, axiepix.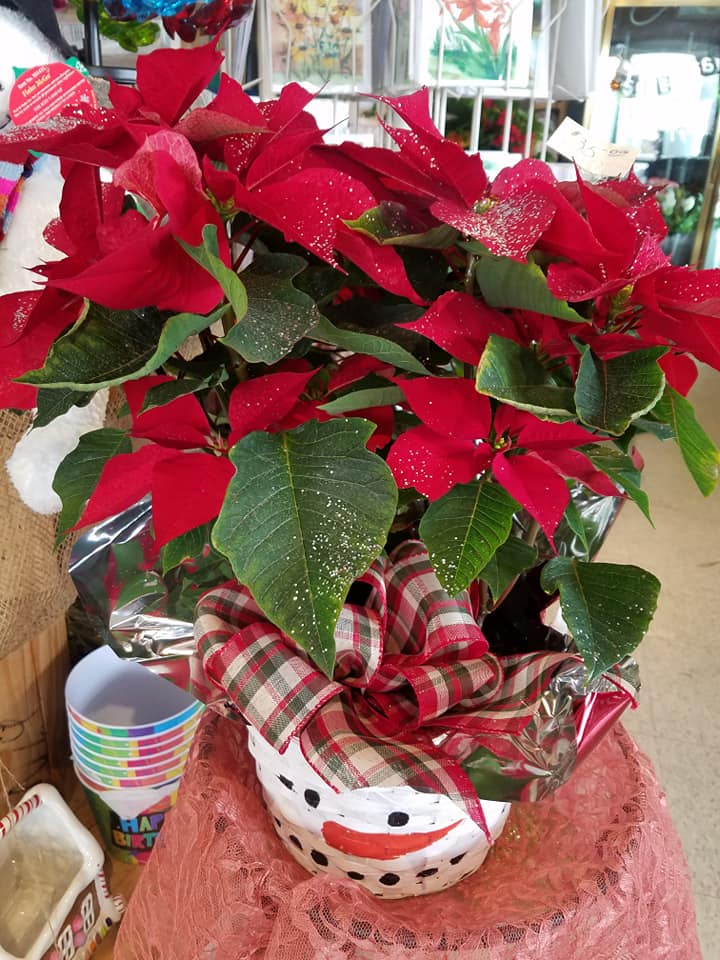 In Minden, the flower shop known as A Wildflower Florist has a poinsettia gift basket available as part of their holiday collection. This florist also delivers to just about anywhere in the area, plus you really should check out their tribute gallery of floral designs they have created to remember some Carson area folk who have passed on. The Leah's Perfect Rose flower shop of Minden has a couple of poinsettia baskets in the line-up for the month as well. Leah's got a decade of floral design under her belt, and the shop has taken the Best Flower Shop of Carson Valley award, so you can count on her to take good care of you when you're shopping for your holiday foliage. Photo at left: Facebook, Leah's Perfect Rose, Minden/GV Florist.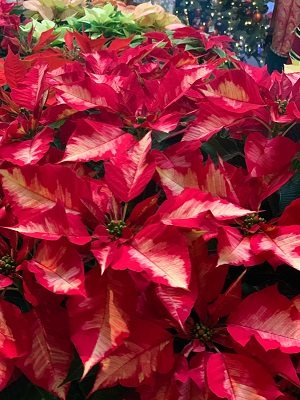 If you're looking for a shop more along the lines of garden and landscaping supplies, check out the Greenhouse Garden Center and Gift Shop on S. Curry Street. This is another family business, and they apply decades of study and experience to growing plants in the high-desert climate particular to Carson and to Northern Nevada. Yup, this even includes poinsettias. They've written a whole paper on the best way to select and care for this plant, and they've even got an extra poinsettia tip listed on their Top Ten list for the month of December. And even if you're not into poinsettias, you could do worse than to check out the video series of seminars and gardening tips that owner (and expert horticulturist) David Ruf has posted online. Photo at right: Facebook, Greenhouse Garden Center.
Of course, there are plenty more places around the area where you can get your poinsettia plant; these are just a few ideas to help you along your way. As for whether it's pronounced with three syllables or four, well as far as that goes, you're on your own.