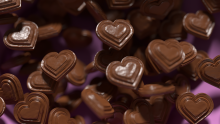 Last week I guided us on a virtual tour of some chocolate and candy shops around Reno, but I don't want to give the impression that you have to be in the big city in order to score some sweet Valentine's Day treats. There's lots of chocolatey goodness to be found outside of the Biggest Little City as well. And there's still plenty of time to get your shopping done in time for the big day on which we shower our loved ones with candy. (And judging from my shopping habits, I'm very, very fond of myself!)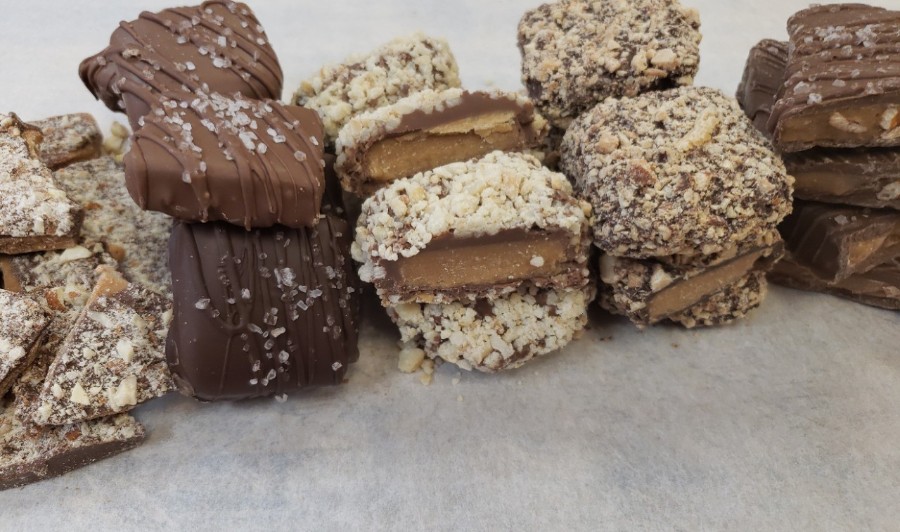 We can start off down south on Highway 395 in Gardnerville. The Chocolate Shoppe is in the Raley's shopping center near the Lampe Park area, and this shop is all about the chocolate. They make small-batch chocolates that at one time were available only on the wholesale market, but now you can stop into the retail location and get them straight from the source.
Photo: The Chocolate Shoppe, Facebook
While we're in the valley, you might be tempted to stop over in Genoa for the Candy Dance, which could sound to visitors as if it'd be a good bet for a Valentine's-oriented event, but whoa now, hold your horses a little bit. The Candy Dance is an annual fundraiser for the little community that lays claim to being the first settlement in the state. The Candy Dance takes place in September (and, by the by, in 2019 the Candy Dance celebrated 100 years of fun and frolic, so join me in wishing a happy centennial birthday to this venerable Carson Valley tradition!)
While we're talking about tradition, if you really do have a hankering for some time-honored holiday chocolates, you can check out the seasonal See's Candies shop in the Clear Creek Plaza in the Indian Hills area. See's Candies is actually a youngster compared to the Candy Dance, clocking in at only 90-some odd years, but still you've got to admit it's a name with a bit of history behind it.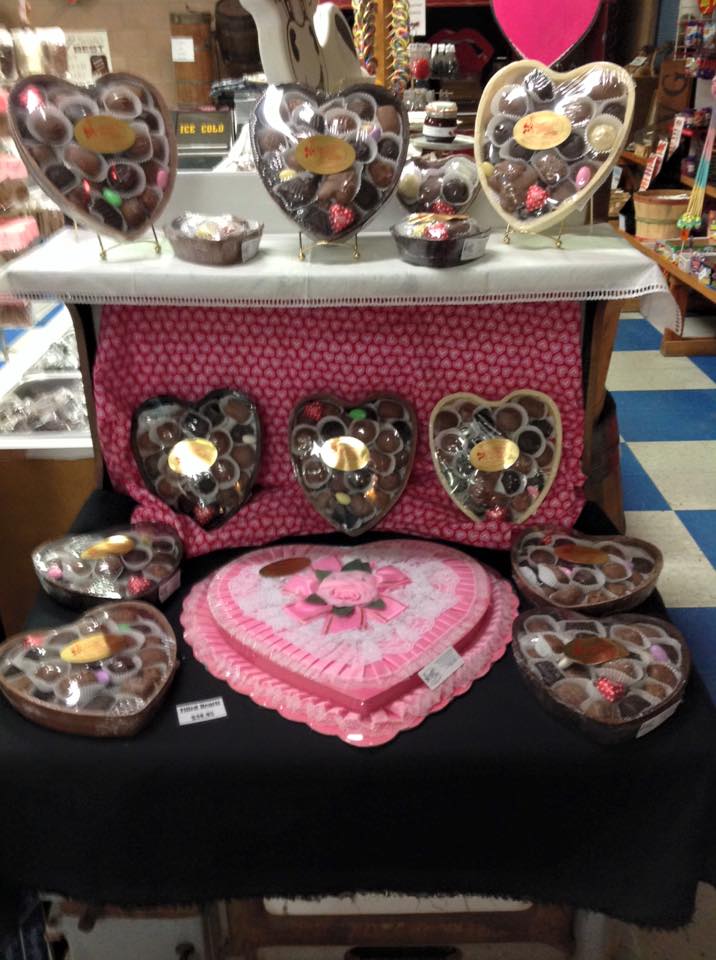 Next let's pop way on over to the other side of Carson City, all the way over to Mound House, in fact, and we'll happen upon the Chocolate Nugget Candy Factory. No, faithful readers, this isn't a typo or an entry mistakenly held over from last week's post. The Chocolate Nugget actually has two locations, and while the Washoe Valley site boasts the giant prospector statue out back, the business that is located on Highway 341 as you head up toward Virginia City from Carson City is the place where they actually make the chocolate for both of the stores.
Photo at left: Chocolate Nugget Candy Factory, Facebook
And speaking of Virginia City, this tourist destination can probably boast a higher per capita ration of candy shops to residents than any other spot in the country. Take a stroll up and down the old-timey wooden sidewalks, and you'll run into plenty of places selling chocolates, hard candies and fudges, and there's usually a pretty good chance of finding some ice cream somewhere along the way, too. Of course, a tourist destination means tourist prices, so don't be too surprised at the cost. Just think of it as paying a premium for the chance to enjoy a bite of sweet, sweet history.
As always, I know I've overlooked some of the area's chocolate and candy stores. More than likely, I've overlooked your own particular favorite sweets shop. Take advantage of the comment tool below and let me know about it. Because if there's one type of business I'm always eager to put on my to-do list, it's a candy store!