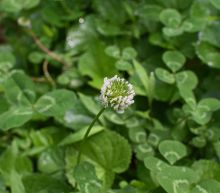 One of the coolest traditions associated with St. Patrick's Day (for the older than 21 crowd, at least) has got to be the concept of green beer. It's not like there's not already a beer with an Irish identity. In fact, there are a number of them, Guinness being just one among many. But I suppose if it just happens to be March 17 and you are drinking a nice stout, it could just happen to be a coincidence. It's long odds, but maybe your choice of beverage really doesn't have anything to do with the holiday. On the other hand, if it just happens to be March 17 and you are drinking green beer, then that's definitely a St. Patrick's Day-related drink. Photo at left: Pixabay, Jan Haerer. 
With this lead-in, you probably think I'm going to tell you where you can find yourself some of that green beer this year. But I'll leave that sleuthing up to you, because I'm going to follow a different line on thought. I remember an article from several years back that was written by my friend and former colleague Jeff Munson, and the headline proclaimed something along the lines of "Red's Old 395 Goes Green for St. Patrick's Day." And I thought about how I don't think there's any other holiday so strongly associated with a particular color, the green beer being a case in point. (I mean, the color green goes hand in hand with Earth Day and all, but I can also imagine rainbow imagery for that event.) And so, I wondered how many other local businesses have colorful names that can be used in conjunction with the day.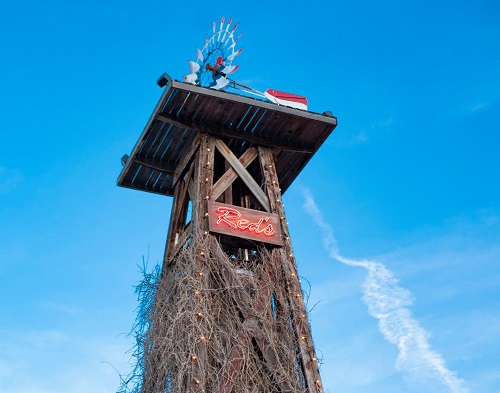 Since we've already let the cat out of the bag with Red's Old 395, let's start with that one. Red's, of course, is a classic high-end grill located at the south end of Carson City's downtown area, right on (what else?) Route 395. They serve up a big helping of eclectic Americana along with food and drink. Whenever I try to give friends directions about how to get there, I tell them to look for the windmill. So, yeah, Red's goes green is a good, catchy phrase for them, and even better news, they are now back open for limited dine-in service. Photo at right: Facebook, Red's Old 395 Grill.
Eateries like Red's seem to be a natural sort of business for pairing their name with the color green in conjunction with the holiday (a little bit of green food coloring and presto, change-o, you've got an entrée, dessert or drink specially made in honor of the day). And just a hop and a skip away over to the east a block or two from Red's is the Black Bear Diner. Oh my gosh, can't you just picture it, a whole group of bears milling around, each one a vibrant Kelly green? (Trivia time: Do you know what a group of bears is called? Geese are a gaggle, horses are a herd, wolves are a pack (Go Pack!), but what are bears? I'll give the answer down at the end of the next paragraph!)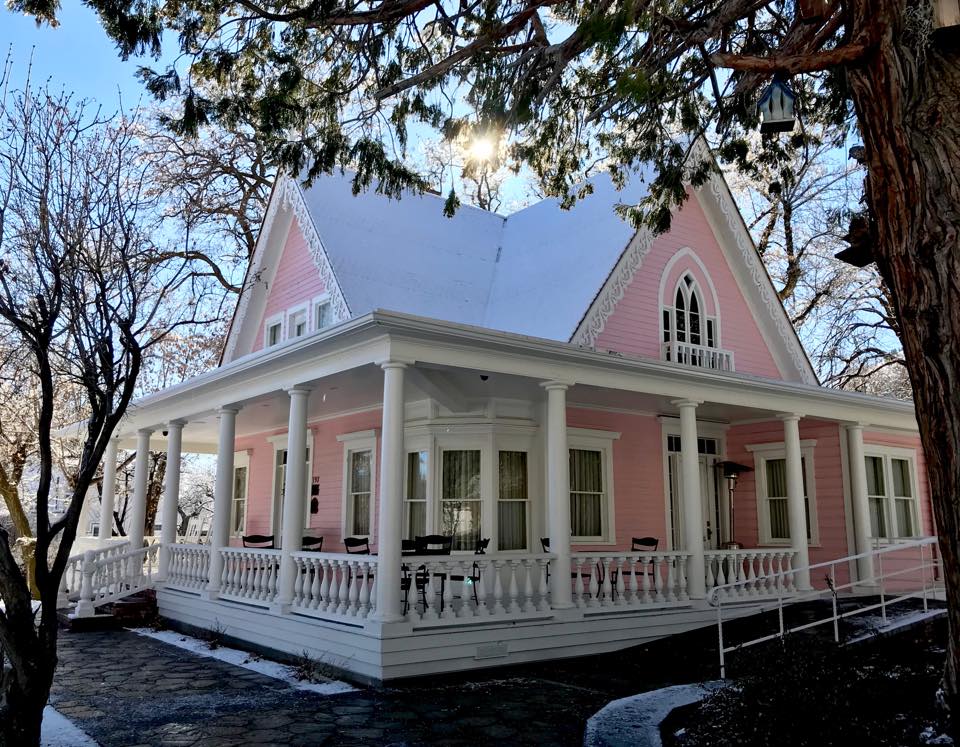 Another colorful dining option is the Pink House in Genoa. While the official name of the structure itself is the Reese-Johnson-Virgin House and it's listed on the National Register of Historic Places (and it's also a great example of the 19th century's Gothic Revival style of architecture), the cheese and charcuterie operating there go by the more descriptive title. Other offerings include beer (Aha! Now where did we put that green food coloring?), wine and coffee as well as light fare including sandwiches and salads. While reservations are no longer required with the recent easing of pandemic restrictions, they are still highly, highly recommended, as the Pink House has limited seating both indoors and out. (Trivia answer: A group of bears is called a sloth or a sleuth. So now I want you to picture that group of Kelly green bears, all of them with deerstalker hats on their heads, like Sherlock Holmes. You are going to remember this mental image for YEARS to come.) Photo at left: Facebook, The Pink House.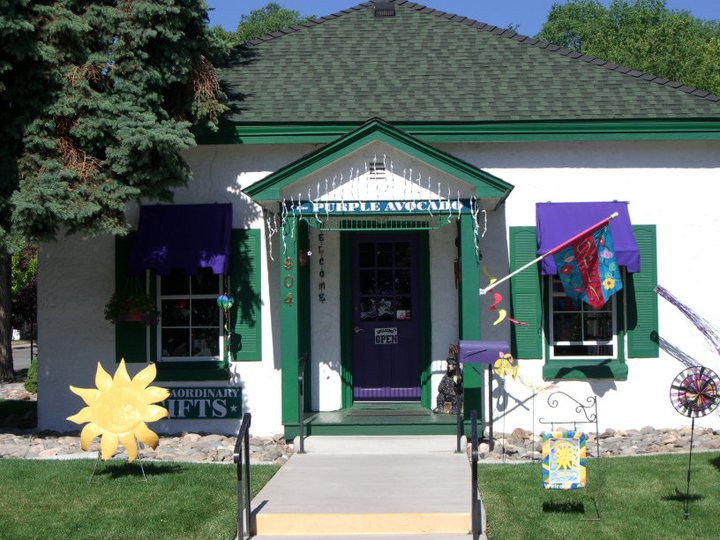 There are a few other businesses in town that aren't food-related but that still have colors in their names that would work well with a St. Patrick's-themed promotion. Take, for example, the Purple Avocado gift shop on Curry Street. It's funny because avocados really ARE green, not purple! Get it? There's already that innate connection to the celebratory color. Photo at right: Facebook, The Purple Avocado.
The same goes for Emerald Realty. This is a company name that is already practically a year-round reference to the holiday when you consider the nickname of the "Emerald Isle" for Ireland. (I'm not sure what kind of a marketing tie-in would work with a real estate office though … come in on March 17 and get a free house? Somehow, I don't see that catching on anytime soon.) And finally, there's the Blue Ribbon Personnel Services office in Minden. As far as I'm concerned, this one has the perfect connection to St. Patrick's Day. Because think about it; what better time to consider using the services of a temp work agency than March 18 … the day AFTER everyone enjoyed all that green beer?