You know what would be nice right about now? A big mug of hot cocoa. With marshmallows on top, or maybe a nice dollop of whipped cream. And, gosh, if you want to get fancy about it, we could even splash in some of that flavored syrup to give it a twist of peppermint or raspberry. (Funny how chocolate can pair up nicely with just about any other flavor in the world, isn't it?) Yeah, I know, you probably don't have all the fixings for a really satisfying cup of cocoa just sitting around in your kitchen cupboard, so let's maybe pop out and see where we can get us some of that sweet, hot, chocolatey goodness. Photo at left: Pixabay, Lia Luy.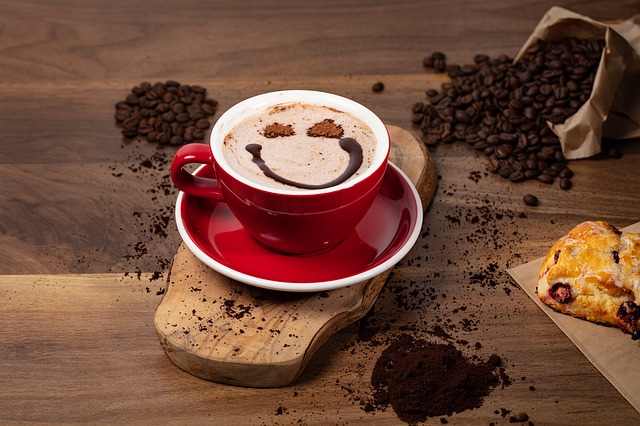 Dutch Bros Coffee has a couple of locations in town, and they do like to play around with their hot chocolate. Caramel, dark chocolate, peppermint, vanilla and white chocolate versions are just the beginning. Then the specialty menu takes you to strange and unusual places, such as the Black Forest (cherry and dark chocolate) or Dutch Canyon (white chocolate, dark chocolate and chocolate macadamia nut with caramel drizzle). There are more than three dozen of these tasty creations available. Photo at right: Pixabay, ratrvash.
Similarly, the Human Bean sites have a range of offerings such as the Irish Cream Breve, the Snowy Mocha and the Mexi Mocha. But their menu doesn't break hot cocoa out as an item separate from the coffee drinks, so if you're going for an actual chocolate drink without the extra kick, you're going to have to make it clear when you order it that you want it without the espresso shots. The Human Bean has two locations in the area, one in Carson City and one in Minden.
L.A. Bakery makes it simple, with a straight-up, no-nonsense, down-to-earth listing for Hot Chocolate on their menu. (When I was much younger, I worked as a barista in a coffee shop at Tahoe, and I can't tell you how many times someone would come in, take a look at the bewildering array of coffee and espresso options and say something like, "Help, I just want a cup of coffee!") But that's not to say that you can't mix it up a little bit on your own because L.A. Bakery also lets you build your own creation with available add-ons of different syrups, soy or almond milk or shots of espresso. And if your cocoa-drinking time happens to coincide with your eating-some-food time, you'll definitely want to check out their soups of the day and the daily specials. Photo at right: Pixabay, catceeq.
Another shop that doesn't go crazy with their hot chocolates is DST Coffee in Gardnerville. This is just a nice, friendly home-grown spot that serves up good drinks in a great atmosphere (and makes it a point to give back to the community in the meantime). But in addition to the beverages, stop by for a fun bit of Americana. A number of decades back, the license plates in Nevada were white alphanumerics on a field of solid blue, and the tags were coded with the county of registration and other identifiers, such as whether for a truck or such. For example, from the late '50s to the early '80s, a blue Nevada license plate for a pickup registered in Douglas County would begin with the letters DST; DS for Douglas and T for truck. So you've just got to love it when a place gives a shout out to the area history by taking on a name like DST Coffee.
Coffee on Main in Minden also has downhome local roots, and they boast two dozen different syrup flavors that can be added to their offerings of different sized hot chocolates, with four choices ranging from 8 oz. all the way up to 20 oz. Coffee on Main is also a little microcosm of locally sourced items. Check out the coffee locally roasted from Alpen Sierra and goodies locally provided by L.A. Bakery, Paul Schat's Bakery and Tahoe Toffee Candy Company. Photo at right: Pixabay, Iva Balk.
Wherever you like to go for your hot chocolate, the next time you're enjoying it, drink it in good health and toast to a good new year.