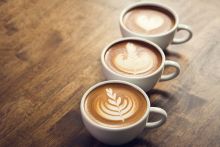 Over the past few months, my poor little kitchen coffee pot has seen more use than in the previous two years combined. And to tell you the truth, I'm more than a little bored of drinking my own coffee. With things opening up and people getting out and about as we head into summer, here are a few spots in the Carson area where you can stop by for a coffee drink with a little more spice and variety than what you probably have available at home. Photo at left: Pixabay.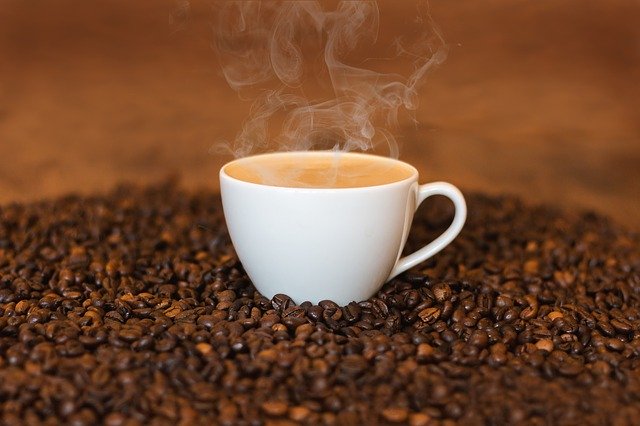 For example, check out Coffee on Main, a cute little coffee shop right on the corner of County Road and Highway 395. This place is just as local as local can be, right down to the locally roasted Alpen Sierra coffee. They are getting back on more of a normal schedule, so although the delivery service is being phased out, the walk-up window is being put back into operation and of course you can always take advantage of the drive-through service. Photo at right: Pixabay.
Another homey coffee shop is 88 Cups over on Lucerne Street. And while you can satisfy your urge for hot or cold beverages here, including a great variety of sweet bob teas, what you really want to do is come by at breakfast, brunch or lunchtime and get a bite to eat. This is the home of fabulous baked goods such as cake, lemon bars, brownie, pumpkin bread and more. There's also the soups, salads, sandwiches and even the quiche that can't even make it out of the oven before it sells out.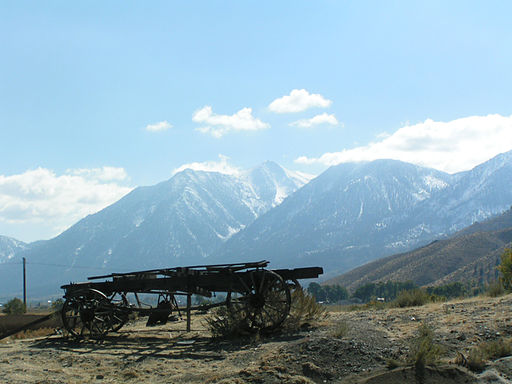 Job's Perk is a spot you might not be so familiar with, as it's tucked away inside the Carson Valley Inn. Aside from having a name that is a great local pun – Jobs Peak dominates the view of the Carson Range from the valley floor – this is a nice little grab-and-go provider for coffee and espresso drinks, pastries, sandwiches, hot dogs and such, everything you need or want when on the way to a job site or when in town to pick up some supplies for the crew. Photo at left: Wikimedia Commons, Scott Kooiman.
Once you get into Carson City, there are also a few nice stops for your daily recommended amount of caffeine. For the drive-thru crowd, you'll be happy to know that Dutch Bros Coffee has recently expanded and has two locations here in town, one on S. Carson and one over on E. William. Both are owned and operated locally.
Carson Coffee is another cute little spot to stop in and indulge in that guilty-pleasure specialty drink that you've been craving. Can't decide from among all the espresso, tea, smoothie and other options? Make it easy on yourself and just ask for their featured drink of the month! No time, no problem, Carson Coffee also offers drive-through service.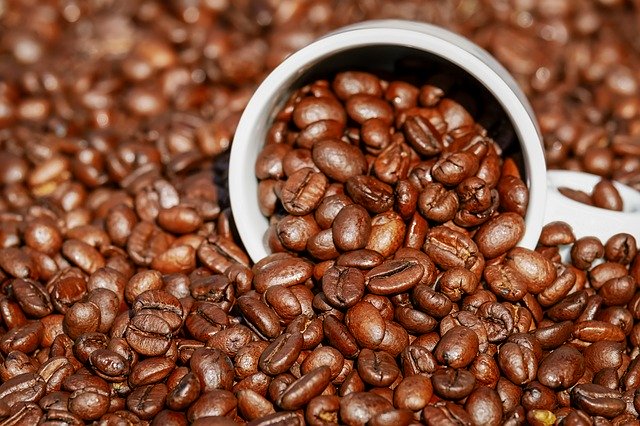 And for pure eclectic goodness (good eclecticness?), you just can't beat Comma Coffee. Located in the heart of town, it's known for its artsy, beatnikesque atmosphere and is a beacon of arts and events just a stone's throw from the Capitol complex. Come for the coffee, stay for the cool vibe. Photo at right: Pixabay.
Yes, this is just a handful of the great and noteworthy coffee shops in the area, and, yes, there's a good chance I neglected to include your own personal favorite. So let me know about it in the comments. Who did I leave out, and what particular drink or offering do they have that just can't be missed?