Maybe you remember that way back in the murky mists of time (meaning sometime earlier this year), a movie company was here in the area to film some holiday flicks. The good news is that everything seems to have clicked along nicely. Here we are in the holiday season and the two films have been released to the world. The bad news is that they are both Lifetime made-for-television movies. No, wait, no, hold off on the outraged comments, I'm just joking! Not about the fact that they are showing on Lifetime, but I really don't mean that cheap shot at the Lifetime channel. I have a fondness for light-hearted and easy-going shows where everything works out okay in the end, and these two seem to fit the bill. Photo at left: Pixabay, Sohrob Tahmasebi.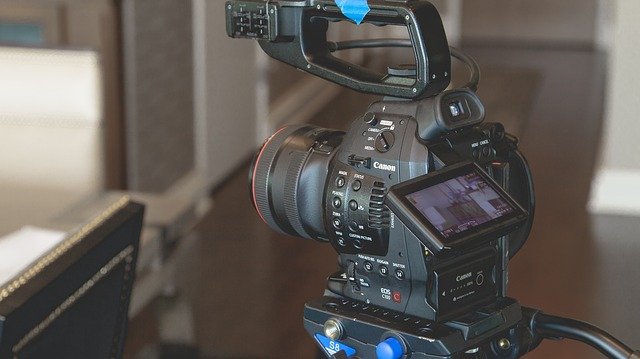 The Northern Nevada Development Authority has been working with the Carson Valley Visitors Authority to raise awareness of the area as a site for filmmakers and it seems to be working. Jan Vandermade, the executive director of Visit Carson Valley stated, "While working on this project, it became even more apparent how special our community is, in both the history and diverse settings." And if your story involves a picturesque hometown setting, you really don't have to look much further than someplace like Carson City's Telegraph Square or historic downtown Minden. Photo at right: Pixabay.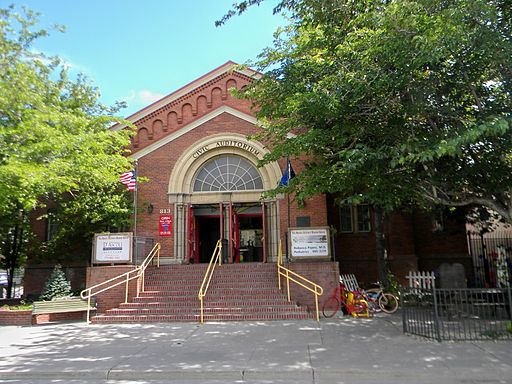 In August, Hartbreak Films was in Carson City for work on the holiday movie, Feliz NaviDad.  Lifetime says this film is about a single dad who, years ago, lost his wife during the holiday season. In trying to avoid the seasonal festivities, this high-school principal works nights delivering packages. His daughter and sister want to bring love – and the holidays – back into his life and through the magic of online dating, he is paired up with one of the customers on his delivery route. It actually premiered on live TV back in November, but if you have a cable package that includes Lifetime, you should be able to log in and stream it online. Otherwise, it is available to rent on Amazon Prime Video. But here's a warning: I haven't watched it yet myself, and the International Movie Data Base lists the filming location only as Prescott, Arizona, so it's very possible that no footage of Carson City made it into the story. Photo at left: Wikimedia Commons, Jon Roanhaus.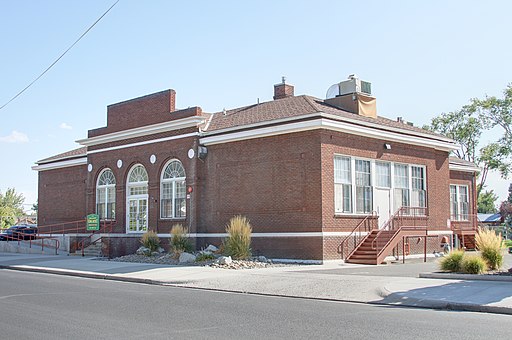 But Hartbreak Films was back in the area in September for another production, Once Upon a Main Street, and unlike Feliz NaviDad, this one was actually set in Nevada. Granted, it was a fictional town called White Oak, but at least it wasn't like we were trying to stand in for an Arizona community. In this one, the female lead wants to open a year-round holiday store, but someone else – the male lead – wants to rent the same storefront. Romantic high jinks ensue. Same deal with this one; it first aired at the end of November, and you can log in with your provider to watch it if you have Lifetime or rent it on Prime Video. And also same deal with this one, I have yet to watch it, but they did do some filming in Carson City AND Minden AND Gardnerville, so I'm pretty hopeful that at least some good shots made it into the final cut. Photo at right: Wikimedia Commons, A. Silvero.
As Rob Hooper, the head of the NNDA noted, "The film industry has long been a part of Nevada's history. Over 10 films, including The Misfits, The Shootist, and more recently, The Mustang, have been shot in the Sierra region." But, of course, you already know that, because we blog about it on a regular basis, usually about the time the Academy Awards are taking place. Somehow, I doubt that either of these two movies will be walking the red carpet anytime in the future, but I'm still looking forward to checking them out on a lazy afternoon sometime soon that also includes a warm blanket, a comfy couch and a mug of hot cocoa.