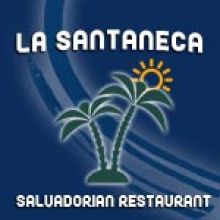 Taste El Salvador at this Carson City Restaurant
La Santaneca is one of Northern Nevada's only El Salvadorian restaurants; making it a one of a kind place to be. This Carson City Restaurant is known for their house-made pork pupusas and heaping plates of food for an affordable price. To top it off, you can wash your meal down with Salvedorena Horchata, giving you a full and wonderful Salvadorian experience. 
Carson City Restaurant has Supreme Service 
Not familiar with El Salvadorian food? Have no fear, the helpful staff at La Santaneca is happy to explain what's what. From tipico to pupusas, the staff at this Carson City Restaurant knows their menu from top to bottom and are happy to share their knowledge to ensure satisfaction with every bite.