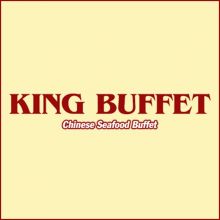 Come Hungry, Leave Full at This Carson City Buffet
What's better than food? All you can eat food. King Buffet is a Carson City Buffet with great food and good prices. This Carson City Buffet hosts an incredible variety of food with a family-friendly environment. There is even a senior discount!
Carson City Buffet has Variety 
Even though this Carson City Buffet specializes in Chinese food, it has so much more to offer. King Buffet has a plethora of American style food, Salads, Sushi, and even Mongolian Barbeque. The diversity of this buffet makes it perfect for families and groups in Carson City.  
Bring the Family to this Carson City Buffet
With a family-friendly environment, vast selection, and the ability to reserve a table, King Buffet in Carson City is perfect for the family. Even the pickiest of eaters will be able to find plenty to chow down on.