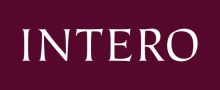 Intero Alpine Sierra Finds Perfect Real Estate 
With the explosive growth happening in Northern Nevada, Intero Real Estate is the team you can trust to find your perfect property. This group of experts are the best in the business, and can assist with your real estate needs in Topaz, Gardnerville/Minden, Carson City, Woodfords, Coleville, Markleeville and Incline Village. At Intero, there is always an agent ready to assist you in finding your dream home. 
Intero Real Estate Team Covers Northern Nevada 
Covering a wide variety of locations requires a diverse team of professionals. Intero Real Estate Team knows how to pair you with the best agent for your needs while giving you the freedom to choose what property is best for you! This real estate team knows what it takes to provide excellent customer service and outstanding property choices. Intero values its clients, their properties and team support. You will find that choosing the perfect property is easy with the Intero Real Estate Team! 
Choose Intero Real Estate Team
With a vast variety of properties and locations to choose from, Intero can guide you in the right direction. Intero values the community, and the agents who serve it. If you're in the market for a new home, or property, Intero Alpine Sierra has the right team of experts to make the purchasing process easy.