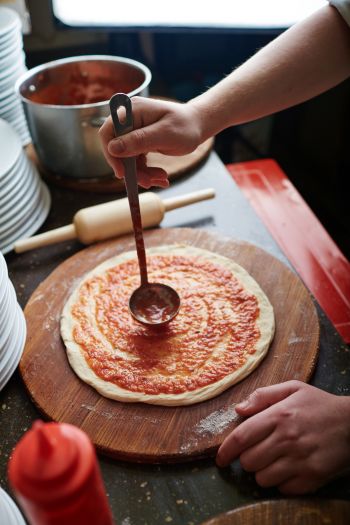 My Name Is Ryan And I Want To Welcome You To Flat Earth Pizza!
The idea behind Flat Earth Pizza was born from my passion for pizza, smoked meats, family and community. My dream is to create an amazing brick oven pizza experience where family and friends can kick back, relax and enjoy a memorable meal & time together. There is a beautiful truth in life: breaking bread together is at the heart of family and community.
My passion started in my home kitchen and in my backyard with my smoker. Before opening Flat Earth, I was a software engineer by day, and an amateur Pizzaiolo and pit master at night and on the weekends. Through business travel to New York and other cities, I always came back fueled to bring that true authentic Old-World brick oven pizza to Nevada and combine it with my love of smoked meats.
The straw that broke the camel's back was being honored as "Guest Chef" with my pizza creations at some amazing events at The Composition Cafe within the Nevada Museum of Art. Read the full story.