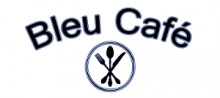 New Bar Area Now Open! 
Carson City Restaurant Offers Fresh Ingredients 
If there is one thing Bleu Cafe is known for, it's their ingredients. Fresh and wholesome ingredients are what go into the delectable meals made from scratch at this Carson City restaurant. This Carson City restaurant has a specialty of Continental European cuisine and also offers twists on American Classics. At Bleu, guests will get a worldly experience with a menu inspired by its owner's travels and a belly full of great food.
Carson City Restaurant Has a Worldly Menu
An item not to miss at Bleu? Beignets. And nothing goes better with beignets than coffee. At this Carson City restaurant, you'll be fortunate enough to get both. If beignets aren't your thing, there are plenty of other breakfast and lunch options to explore including to die for Cajun Eggs Benedict and Shrimp Creole. 
Brunch Hard at this Carson City Restaurant
Mimosas and Omletes and Crepes...oh my! This Carson City Restaurant has all of your brunch needs covered. Nothing could be better than having the perfect place to #BrunchLocal.